Welcome to the Citizen-Centered Leadership™ Research and Learning Center!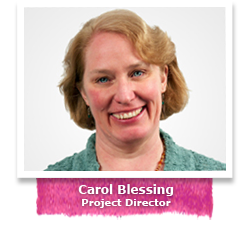 Citizen-Centered Leadership™ is at the hub of a growing number of people who are concerned with preserving the integrity of landmark advances in the Inclusion movement while stepping boldly away from the traditional practices that hold people with disabilities back from full citizenship expression. It is a portal that invites you to explore what others are thinking and doing in the areas of person-centered planning, leadership development, community-building, employment and organizational planning as they relate to supporting the ideals of citizenship with and on behalf of people with disabilities who are vulnerable to social exclusion.
The slide show at the top of this page offers a preview of what the site has to offer. You can navigate to a page of interest directly from the Introduction slide show or by using the navigation tabs at the top of the page. But before you go anywhere, we recommend the introductory video clip of eminent thought leaders in the field of person-centered planning and community inclusion taking a look at the relationship between disability and citizenship.
Want to hear what others are saying about citizenship? Visit our Citizen-Centered Leadership™ Learning Collaborative social media site and join in a conversation already taking place or start a new one!
Many of the people who are engaging in conversation about person-centered work and citizenship have taken part in one or both of the courses that are the backbone of the Citizen-Centered Leadership™ Community. Several former course participants have become or are becoming licensed global partners who are committed to expanding the current edges of the field using the Expert Support, networks and other resources of the Citizen-Centered Leadership™ Resource and Learning Center.
When it comes to Citizen-Centered Leadership™, we wrote the book! Stop by our Products & Services area to order your copy or to learn how to access consultation, technical assistance or to set up a group and/or customize your own Citizen-Centered Leadership™ learning community!
Just A Taste: Fresno CCLD Sampler
April 5, 2013 we will be hosting California partners in a Just A Taste: Fresno CCLD Sampler. This three part four hour webinar session provides a targeted orientation to each of the six inter-related course areas within the Citizen-Centered Leadership™ intensive community of practice series.
CCLD LIVE!
The Citizen-Centered Leadership™ Community of Practice will be hosted in Melbourne Australia May 27 - 29, 2013. Participants "Down Under" will engage in a first-of-its-kind customized learning journey using core elements of this course!
Highlights from this experience will be posted on the CCLDs social media site. Stay tuned!
Coming Home to the Soul of Our Work
We will also be facilitating a two day learning journey called Coming Home to the Soul of Our Work in Perth, Western Australia June 4-5, 2013. Participants will engage in a retreat-style event that integrates quiet reflection, inquiry and conversation around core questions related to why we do what we do.
Register Now!
Can't attend a live session? No problem! All of the live sessions will be audio taped and archived for member use during the series.